Something everyone wonders when they enter a new website or look at someone's work is, how did this come to be? What's the story here? So let me tell you how this mama blog came to life. 
I am Shakya, a Sri Lankan mama in her late twenties living in the great white north, AKA Canada. I moved here with my family 10 years ago at the age of 19. I work at a software company that's primarily focused on selling digital product offerings, which also makes me a mama in tech.
I met my husband here in Saskatoon, Canada. Yes, he's also Sri Lankan. Crazy to think that we met each other thousands of miles away from the motherland. We got married three years ago, and are now parents to an 18-month-old. 
So why this mama blog? Why now? 
Quarantine made me do it! Haha… But really, being a first-time mama, raising my little in Saskatoon, Canada, I love to follow and read experiences of other mamas on social media and mama blogs. I thought to myself, this is really cool! Maybe I can do this and share my experience. I wanted to figure out what I should write about. What do I have to contribute? What is unique about my experience? 
I reached out to a few other Sri Lankan mamas to see if they would be interested in collaborating on a lifestyle and culture project. The idea is to write about our experience as mamas with Sri Lankan heritage, raising our little babes in different parts of the world. Through this mama blog, we'll share our cultural perspectives and create a channel to share our lives with little Lankans.
Allow me to tell you how I got to know each of them.
Meet the Mamas
Sanda (Miss. Vajiranga to me) is one of the greatest people I have had the pleasure of getting to know. She was my high school teacher for a couple of years (she was a very young teacher), and I kept in touch with her years after. I loved following her on Instagram and following her journey into motherhood. We both had our little boys in the same year, so I connected with her even from a distance.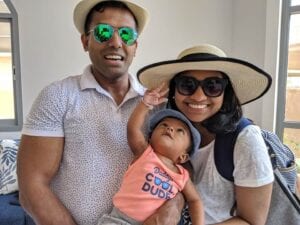 Shan is my sister-in-law (we are married to brothers), and the mama to my favorite little niece Arya. Arya is exactly a year older than Ushal. And to be honest, I learned and followed everything Shan did with Arya with my little Ushal. Also, Ushal is the boy version of Arya… Seriously, my phone recognizes them as the same person.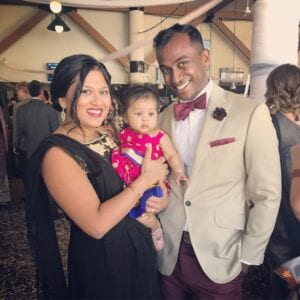 Cheka is one of my friends from college. We've had so much fun together and known each other since we were 16. So yes, you guessed right, we survived the awkward years of raging hormones, earliest heartbreaks, the discovery of many great cocktails, and the true meaning of a hangover together. We parted ways in our early 20s and moved to opposite ends of the world. But having two littles also in the same year got us to reconnect. Although we were certainly different humans altogether now, we were able to share the new and exciting times of mamahood together.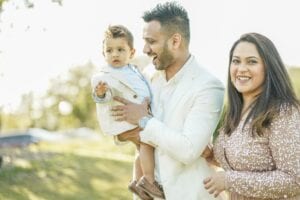 Menuri, what a wonderful soul. One of the best byproducts of this blog venture to me was meeting Menuri. She's a friend of Cheka's who she introduced to our little group. She is such a wonderful human and such a great mom. I have yet to meet her in person, but I feel like I know her and her little family already thanks to Instagram.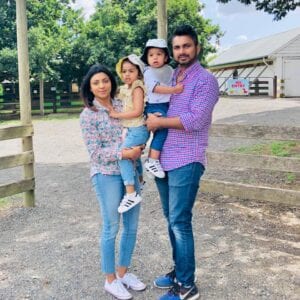 Now that you know all of us, I'm excited for you to start following along this beautifully chaotic journey of mamahood, stories of our Lankan littles growing up in different parts of the world, and life in general with us.