"It takes a Village to raise a child", I didn't really understand how very true this would be, until I was expecting my son. Here I was in Bayonne, New Jersey, thousands of miles away from my home, my village and my support system, going to have a child in a city I had only just moved to and fallen in love with. Where in the world was I going to find my village here? 
But little did I know that I was wrong. 
When Iaan arrived without much warning 3 weeks early, my neighbors we've just gotten to know, drove to the hospital to bring me dinner. Friends my husband made at the local Crossfit box helped him set up the nursery. Our neighbors and friends brought us food and offered to clean our house while we operated in a sleep deprived daze that first week before my parents arrived to help us out. 
Our favorite local cafe surprised us with a gift card for Iaan on one of our frequent visits while pregnant. They made me my last meal before he arrived. They also later gave Iaan a grand welcome when we took him there for the first time and closed their restaurant for a couple of hours during a busy Saturday brunch time so that we could host his first birthday there. The owner of our local book store became a part of my village, when she became our go to person for book recommendations whether it was for Iaan or his little friends.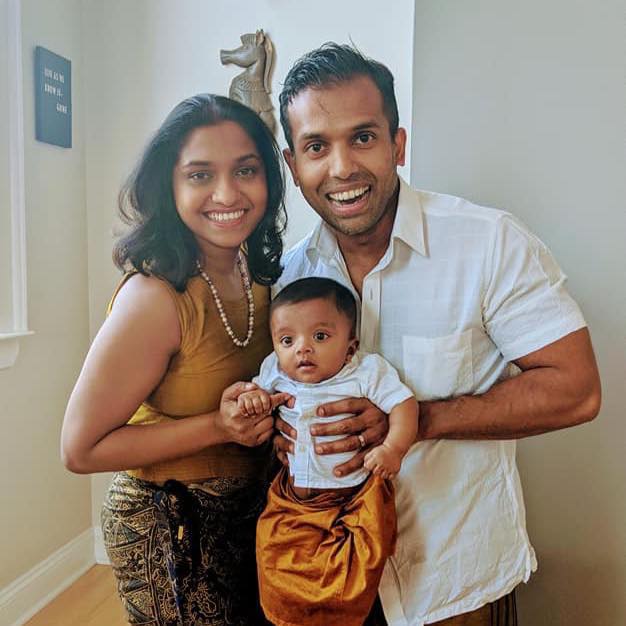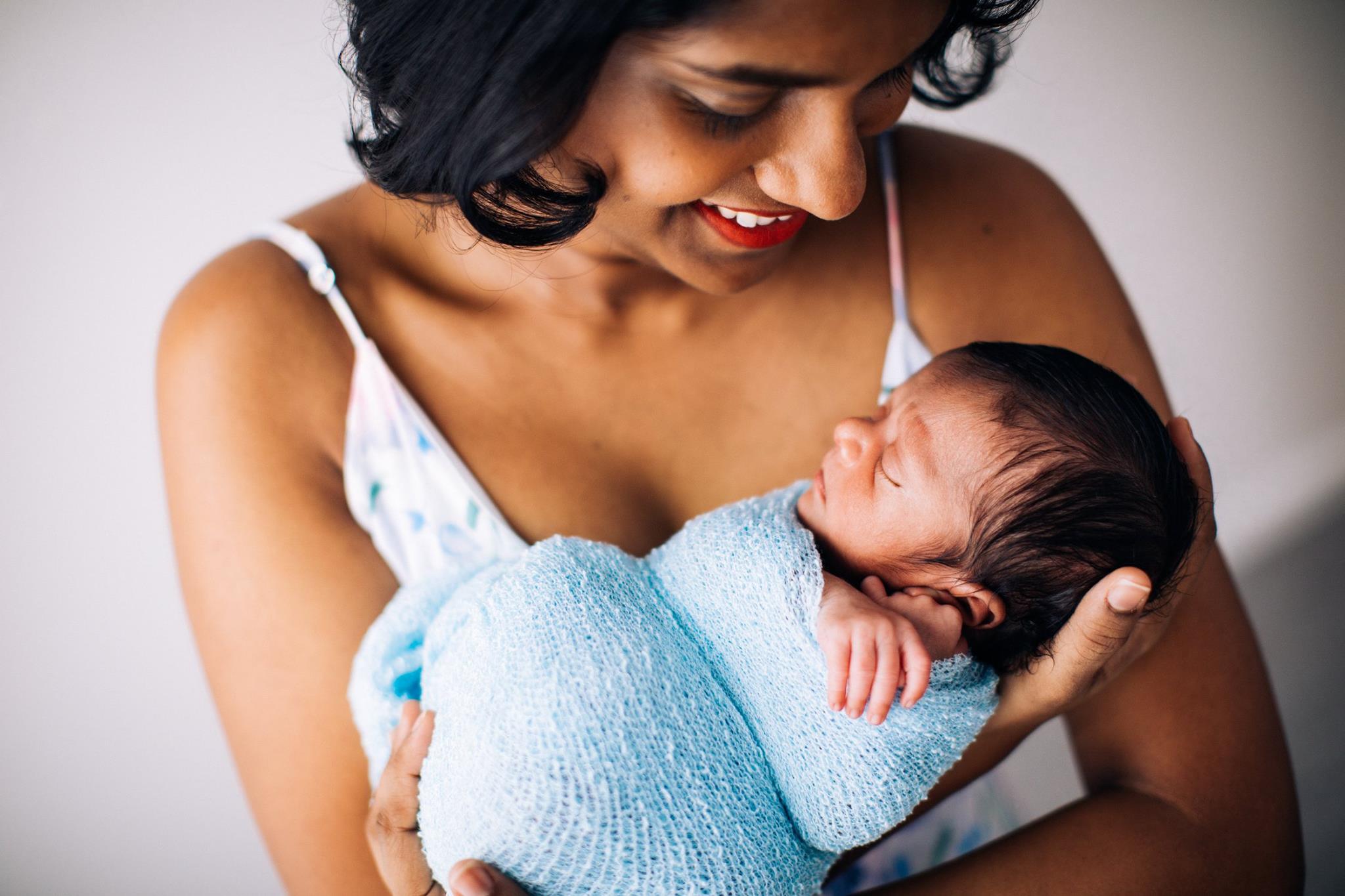 "It takes a Village to raise a child -go out there and get yourself a village"
When our babysitter started watching Iaan, I asked her on her first day if Iaan could call her "Aunty Allie" and explained how we call all adults aunty or uncle in Sri Lanka. The Sri Lankan mom in me was just not comfortable with him calling an adult who is taking care of him by their first name. She loved it and became a third aunty to my child. She learned Sinhalese words to communicate with Iaan, became a part of our little family and ended up learning how to make "Kola Kenda" and "Ala Curry". 
Then there was my virtual mom village, my supportive mom friends I found online who I could and still go to whether I wanted to find out what brand of diaper creamI should get for my newborn or for a hearty venting. Of course we were lucky enough to have both sets of grandparents take turns to help us during our first year with Iaan but I have so much gratitude for the village I found in my parenting journey. Mom and me and yoga classes, local libraries and even the park, I've heard are great places to recruit your village men and women. 
If you are raising a family of your own away from home, I know and understand how intimidating it is to do this all and I encourage you to go out there and get yourself a village to do this with. If you already have, I'd love to know how I can add to mine. 
I'm Sanda,  better known as "Iaan's Mommy", and I live in the city of Bayonne, New Jersey where I live with my husband and our toddler son. I work full time as a Business Operations Manager for an Elementary School in New York City.
I've been a Teacher, Writer, and Entrepreneur in my pre-Mommy days. I've always been passionate about creating learning opportunities and encouraging young people to dream big. I'm a big Bollywood fan and I love Bollywood dancing. I also love hiking, exploring new neighborhoods & cafes, and traveling with my boys. 
Being "Iaan's Amma" and raising my little Lankan away from Sri Lanka has been the most challenging yet rewarding adventure of my life. My husband and I share a deep love for our Sri Lankan culture and as first-gen migrants, want our little guy to grow up with a strong sense of his roots. There is never a dull moment in my household thanks to the boys, and I enjoy sharing these moments on my Instagram.